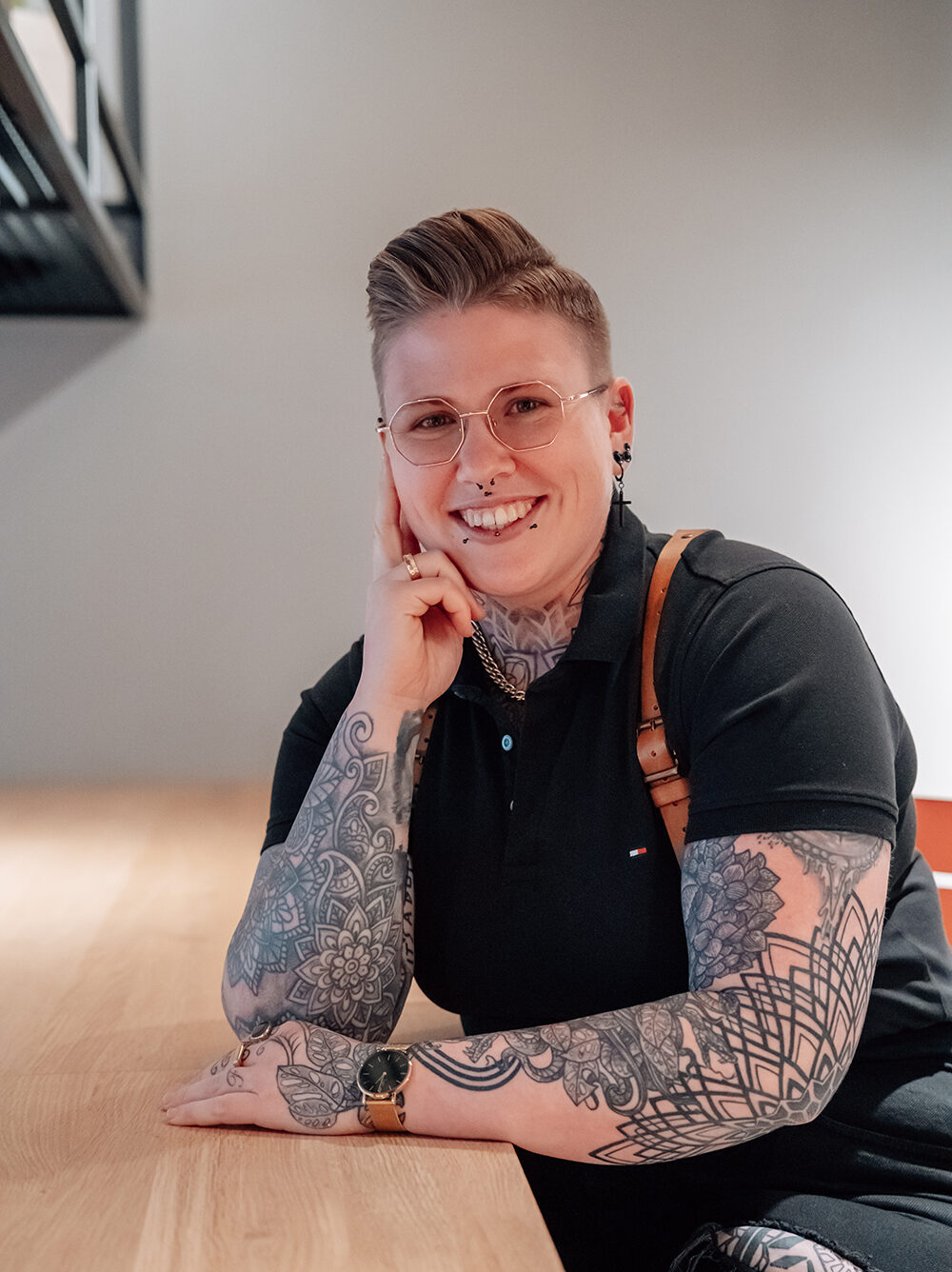 Job: Altona / Schanze Shop Manager
Favourite Donut: Salted Caramel
Phi has been championing Brammibals in Hamburg since day 1, and has been instrumental in setting up our Altona and Neuer Kamp locations. Always such a dedicated (too) hard worker, it's great to have Phi on the team. ⚓
How long have you been working at Brammibal's?
Since November 2022.
What does a typical day look like for you?
There are no typical days really, every day is different. Usually I work in front of house and try to organise my Manager stuff around this. That means ordering donuts and equipment from the bakery, scheduling the team, having an eye on what we need for our stores, checking the appearance of the stores and chatting with team members about their requests.

What do you enjoy most about your job?
This is the first job where I can be who I am. I feel accepted and appreciated. Diversity is lived here at all levels. And not to forget: Everything is vegan!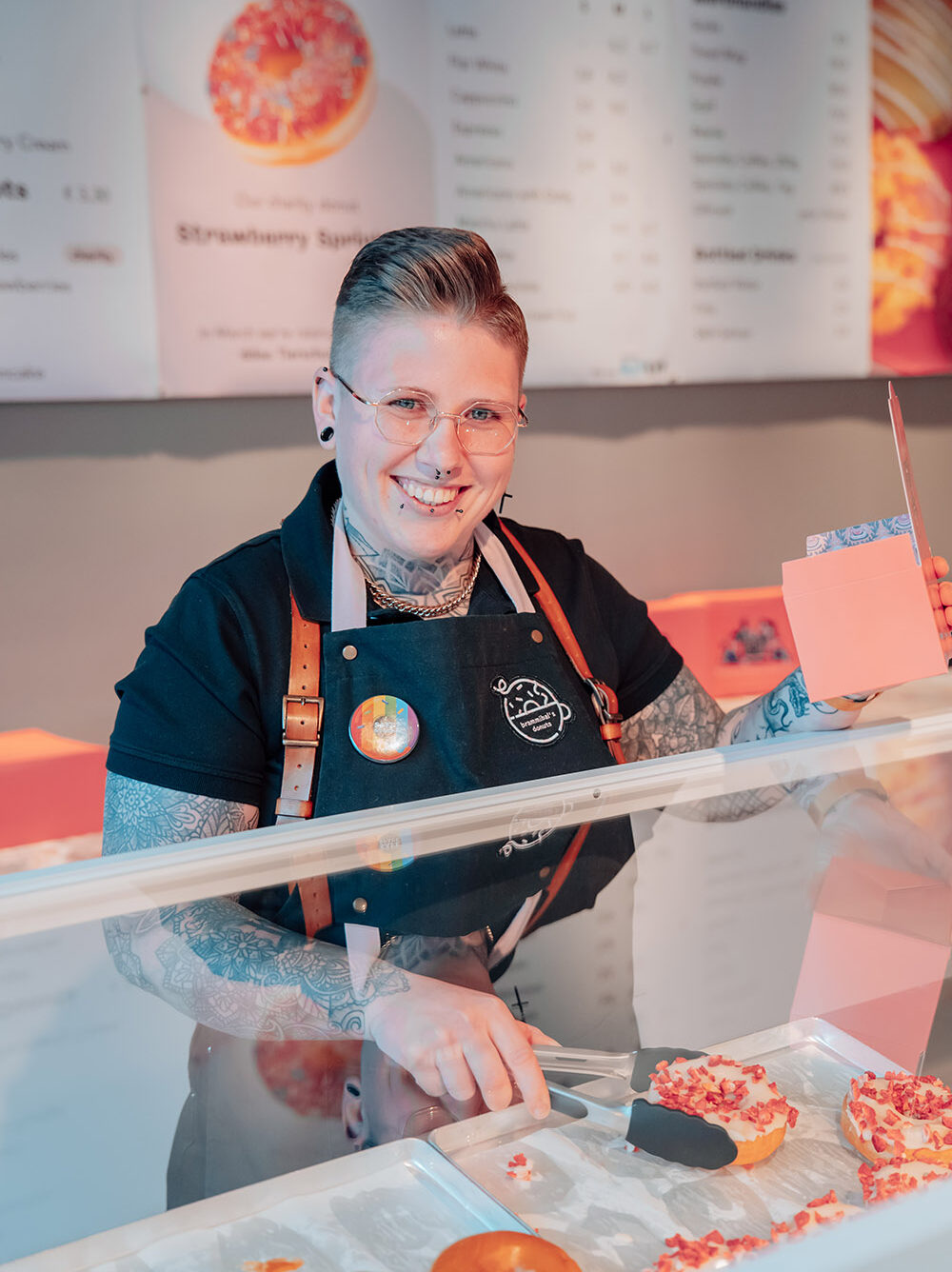 What is the most challenging thing about your job?
Creating a safe space for the team and the costumers, and communication within the team in daily running business.
Thank you for everything you do, Phi! 🍩