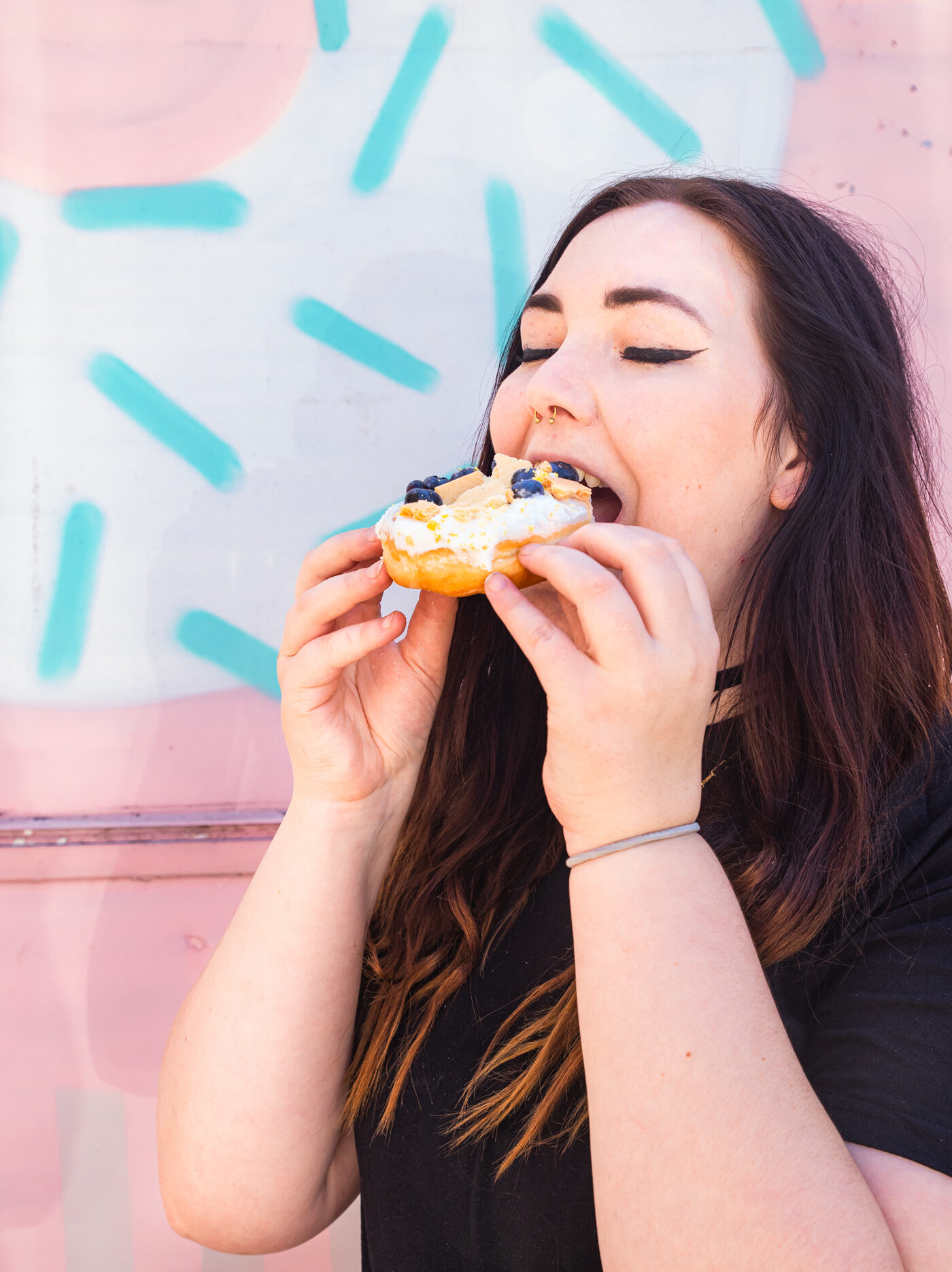 Job: Recipe Development Manager
Favourite Donut: Blueberry Lemon Cheesecake
Say hi to Melanie, the Brammibal's team member behind our delicious flavour combinations and new creations! 🙌 🍩
As our Recipe Development Manager Melanie often experiments in the bakery bringing new, exciting ideas to life, and when she's not she can be found at concerts, discovering the latest food spots in Berlin or building lego to add to her collection. 🎸🥟
Melanie, what do you do at Brammibal's?
I'm responsible for all new donut creations, weekend specials, special event donuts and am also in charge for caterings. I test a lot of different recipes and am always searching for new ingredients. Of course, I also try to continually improve all standard donuts we have.
How long have you been working at Brammibal's?
Since August 2020.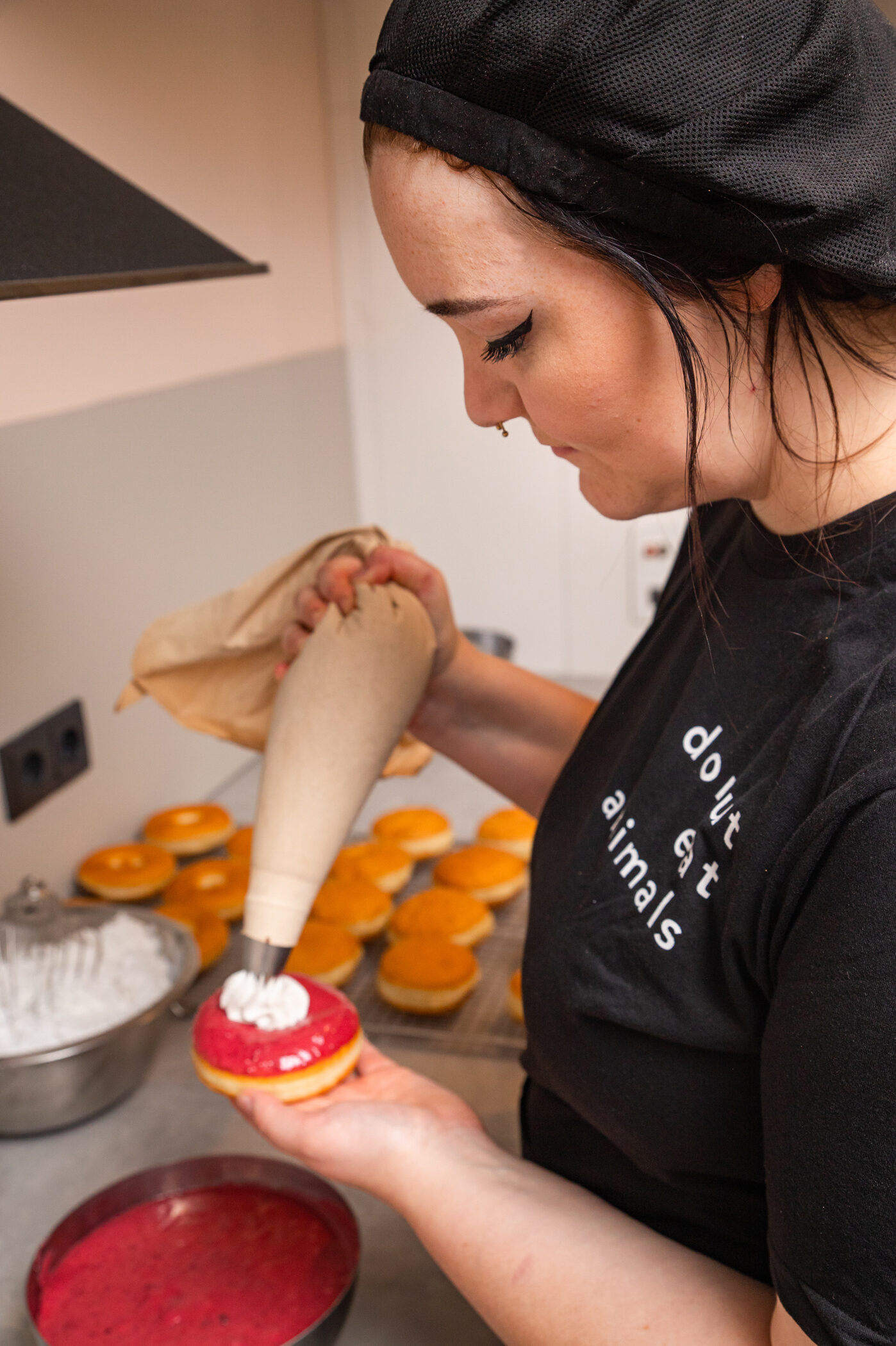 How do you start your day?
It depends on if I either have to get up during the night for dough experiments in the bakery or if I have to prepare tastings or make donuts for photo and video shootings, but one thing is for sure: its always starts with a coffee.
What do you enjoy most about your job?
The best part is that there are thousands of donuts around.

Thanks Melanie, we are happy that you are a part of the team! 🍩